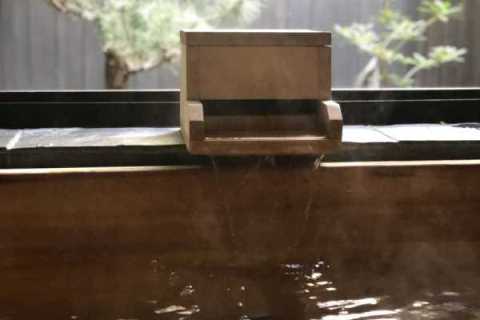 As our lives are becoming more busy each day, we need to find a way to rejuvenate and reserve some private time for ourselves. Watashi no Hi ( My Day ) is our way of providing that special time. Unwind in true Japanese style by soaking in our Hinoki Bath. This package is for two hours and includes a one hour relaxing bath booking.
It is available for a maximum of 2 people at a time. Unfortunately, due to the layout of Gojyuan and the proximity of our pond, we are unable to take bookings for babies or children under the age of 16.
Each booking is exclusive - you will not be sharing with other guests.
On arrival you will be served tea and a complentary Japanese dessert in our guestroom. At your leisure, you can change into yukata and enter our bath house to enjoy our hinoki bath.
It is very important you do not bring any facial products/treatments into our bath
Please read our bathing etiquette.
Package Availability
1st January, 2022 until 31st December, 2022
Wednesday - 10am - 12pm, 1pm - 3pm, 4pm - 6pm
We are closed from the 16th December, 2021 until the 17th January, 2022.
Cost per session
1st January, 2022 until 31st December, 2022
1-2 people - $264.00
1st January, 2023 until 31st December, 2023
1-2 people - $286.00
Please make sure to select the correct number of people attending.